CW Tube Transmitter for 40 and 80- meter Band: by: Georgiy Gorelashvili, 4L1G
The schematic (in different variations) was very popular in ex-USSR. There is possible use any powerful tetrode for the rig.
(Note from I.G.: I also used such rig in 70s- 80s years. The rig works fine. I used pentode 6P15P, 6P14P, 6P3S at the transmitter.) ....

....

PDF file, 120 KB (ANTENTOP-01-2014, p: 81)
Contents for AntenTop 01- 2014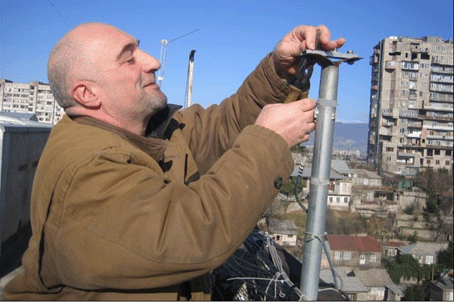 4L1G
| | | | |
| --- | --- | --- | --- |
| | | | |