Field Antenna for FT- 817: by: Vladislav Merkulov, UU9JEW
I am going to try my FT- 817 from field conditions so I need a field antenna for my FT- 817. I have found proper antenna ATX-1080 at the internet, but… The first, it costs more the 100 evro (it is too much for me), and second, it is hard to order this one from Ukraine. So I decided to do the same antenna by myself.

PDF file, 370 KB (ANTENTOP-01-2006, page: 39- 40)

Contents for AntenTop 01- 2006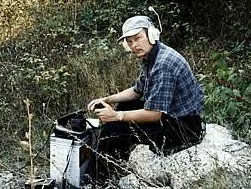 UU9JEW
Field Operation at Crimea Mountains