Spreadiong Antennas of Stationary Radio Communication Base : by V. Filippov
Spreading and Undeground Antennas are widely used at Stationary Radio Communication Bases of Russian military. Some of such old antennas were described at Reference 1.
The article is described another Russian military Spreading Antennas- BAZA- 500D and BAZA- 1500D. The antennas are used until recent days. Article is published with unimportant cutting.

PDF file, 230 KB (ANTENTOP-01-2006, pages: 35-37)

Contents for AntenTop 01- 2006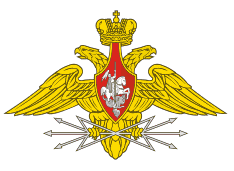 Insignia of communication troops
of Russia