RA3AAE Antenna for the 10- and 2- meter Band: by: By Vladimir Polyakov, RA3AAE: Credit Line: Credit Line: Radio # 5, 1971, p.: 26
The antenna works on the 10- and 2- meter Bands. Antenna does not require any switching in ATU when the band is changed. Antenna radiates radio wave with vertical polarisation. Antenna is fed by 75- Ohm coaxial cable. The cable is very chip compare to 50- Ohm coaxial cable. It is possible to buy 30- meters good 75- Ohm cable intended for underground placement for 10… 20 dollars. Practically any transceiver (designed for 50- Ohm antenna) could work with 75- Ohm antenna...
PDF file, 120 KB (ANTENTOP-01-2013, pp: 49- 50)
Contents for AntenTop 01- 2013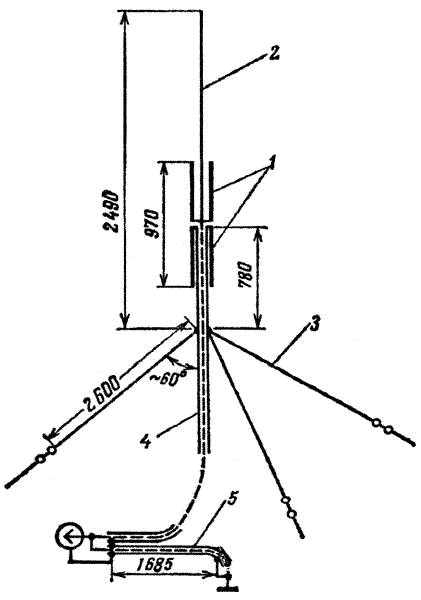 Design of the RA3AAE Antenna for the 10- and 2- meter Band
| | | | |
| --- | --- | --- | --- |
| | | | |